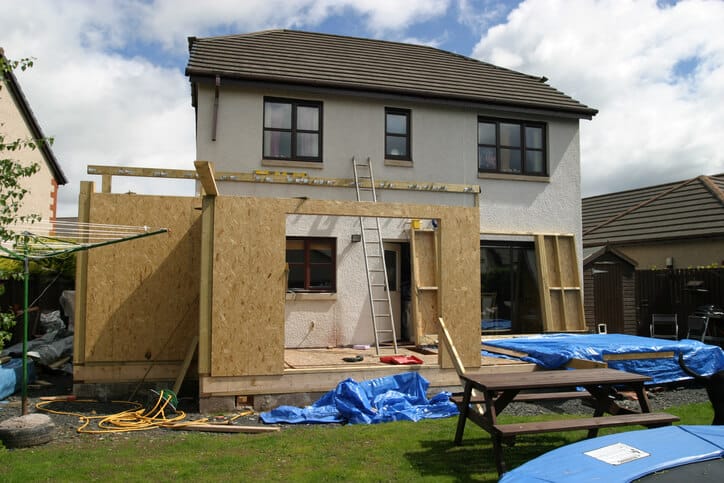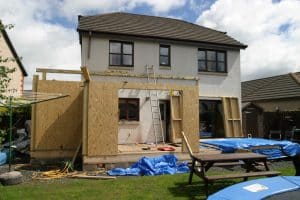 Remodeling your home can be an exciting time! You are filled with anticipation at the wonderful changes that are in store for your home, until it is time to get ready for work to begin.  You can't remove walls, cabinets and flooring with your furniture and belongings in the way.  Yes, no matter what part of the house you're planning to expand or redecorate, you will have to move everything that is now there somewhere else.  And so you will need a place to store all of that stuff.

A highly convenient solution to this problem is to use a portable storage unit during your remodel. Portable storage solutions, such as SAM Store and Move containers solve many of the problems you have when finding a place to store furniture, valuables, and other items while remodeling.
The Problems
If you're like most homeowners, you have a lot of stuff. Furniture and appliances fill each area of the house, knickknacks sit on shelves and tables, drawers and closets are stuffed with kitchenware and office supplies, and you have a garage full of tools and gardening supplies. When you're remodeling, you probably don't have an empty room for stashing your items. Also, trying to store items inside during a remodel leaves them subject to damage from paint and the pervasive dust that just can't be avoided.
Moving everything outside is not an option. Dirt, rain, and the passing sparrow can ruin furniture, and valuable items could disappear without a trace.
Offsite storage solutions can be just as problematic. Storage warehouses are secure enough, but they just aren't that convenient, so if you need something you've stored, you'll have to drive over to get it.
The Solution
SAM containers solve all these problems, making your remodeling project much simpler. You'll get a container dropped off at your house, and you'll have the liberty of filling it up at your own pace. Once you're done using it, simply unload it, give us a call, and we'll haul it away for you.
Since the container is right on your property, you can load it up without any hassle and access it whenever you need to. In addition, each container is spacious, fully weatherproof, sturdily built, and provides space for two locks, making them highly secure while giving you plenty of storage space. They protect your belongings from dust, wind, rain, paint, bird droppings, thieving hands, and anything else that you might otherwise worry about during your remodel.
To get a portable storage unit for your remodeling project, contact SAM Store and Move today.