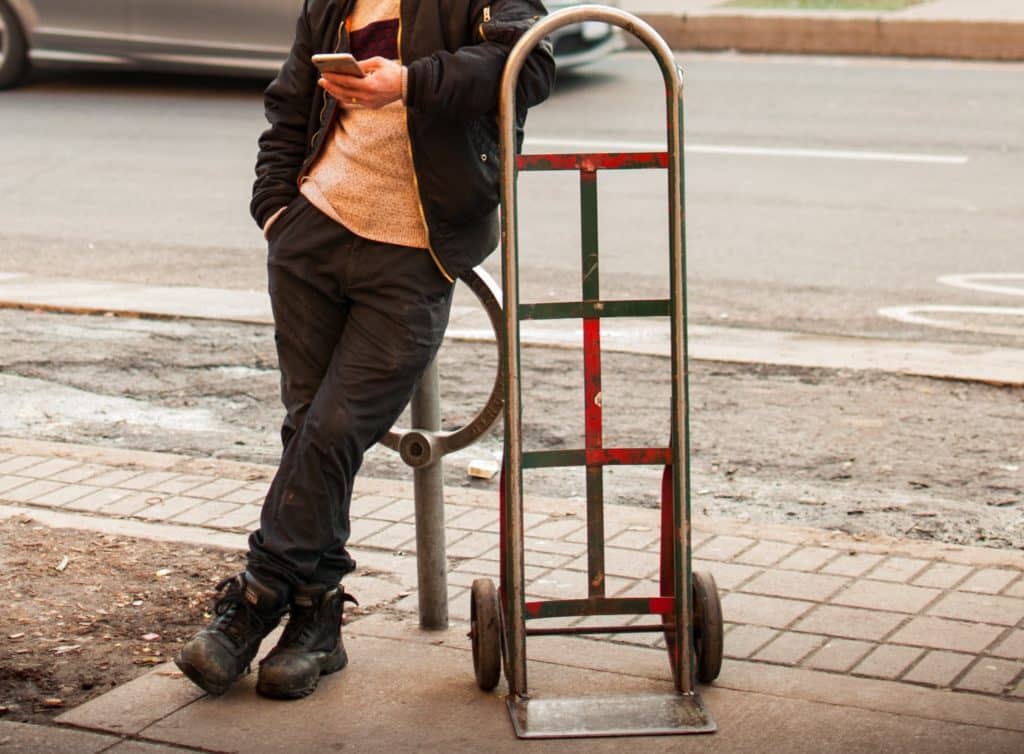 The gym can be an intimidating place for some people, especially when it comes to weightlifting machines. If you've never used them before, they look complex and you might be worried about looking foolish if you give them a try.
Moving and storage accessories can be similar—such as hand dollies.
There are many people out there who don't know how to use a hand dolly, so they either use them improperly or hire someone else to load belongings during a move. A hand dolly is essential for DIY moves, so here are some best practices for using one the right way.
Choose the Right Type of Dolly
First, make sure you're using the right type of hand dolly, as there are multiple and each have their different uses. Using one for the wrong purpose can break the dolly or the item you're transporting (as well as cause a lot of frustration). Here are the three main types:
Utility dollies are small, maneuverable and ideal for a few boxes and small furniture/appliances. They are also great for small spaces and tend to only have one handle, two wheels and a lower shelf.
Appliance dollies are designed for bigger appliances, like refrigerators and washing machines. They are more heavy duty than most utility dollies and have straps for securing those larger items.
Furniture dollies have a different look than utility or appliance dollies, as they tend to be flat, wide and with four wheels. They also tend to have a high weight capacity and are great for moving couches, desks and other furniture.
Wrap Furniture Before Transport
Want to avoid a rookie mistake? Make sure furniture is wrapped in pads, blankets or shrink wrap if you want to avoid scratches and dings. Even experienced movers can bump into a wall or door frame with a hand dolly, so keep that in mind if you want to maintain your furniture's condition.
Make Sure Items Are Secure
Similarly, make sure items you're transporting on your dolly are secured and that there isn't a risk of them falling over. If you're moving an appliance like a refrigerator, use straps (with ratchets) to secure it first. If you don't know how to use ratchet straps, watch this video. (Just don't do it too tightly if you want to avoid damaging the furniture or appliance.)
Learn the Nuances of Movement
Finally, go for a practice run with just the hand dolly to get a feel for it and the terrain you'll be navigating. Hit bumps with the wheel straight on (instead of at an angle) and get used to the turn radius of the dolly wheels. Just like at the gym, a little practice goes a long way.
If you're planning a DIY move and are interested in a moving container that helps you relocate on your terms, give us a call at 972-GET-A-SAM today for a no-obligation quote.