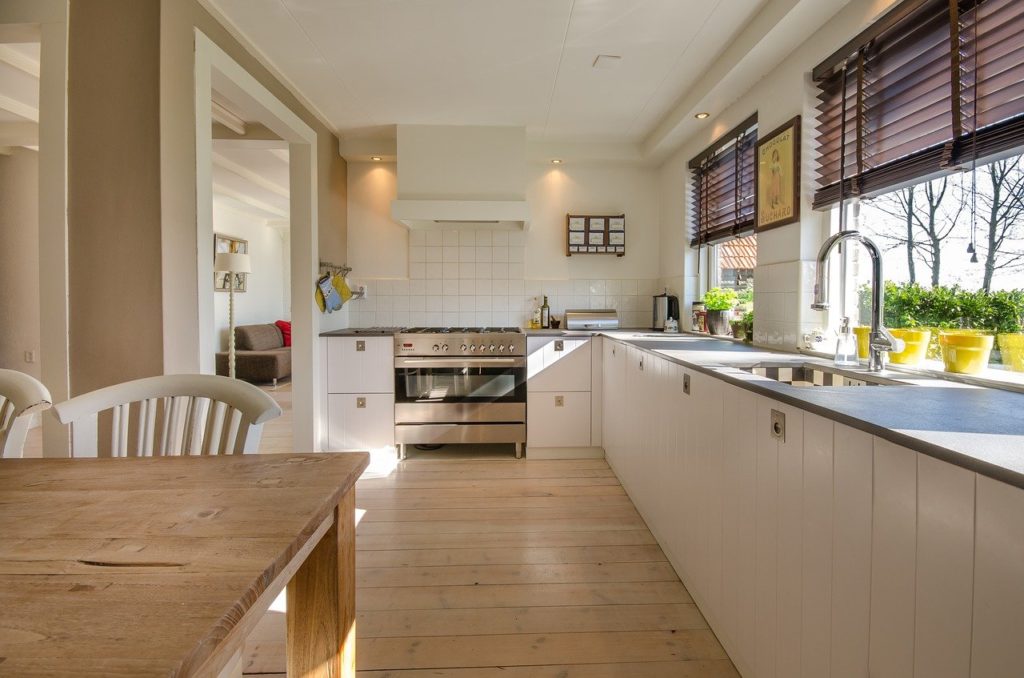 If you could change up one thing in your home, what would it be? The kitchen sink? The bathroom tile? Your spouse's habit of leaving socks on the floor? While we can't help with that last one, we can point you in the right direction when it comes to remodeling best practices.
Here are the four most popular home remodeling options for people today, as well as some advice on what to do with your belongings during the remodel.
1. Kitchen
According to a report from Houzz, a home renovation software company, kitchens are the most popular room to remodel, with 28 percent of homeowners surveyed saying they remodeled the kitchen and 30 percent of them saying they added on to the kitchen. It's no surprise that the kitchen is a popular room to remodel. As it's a high-traffic room, it's ideal for entertaining guests and there are lots of opportunities to customize it. From faucets and sinks to countertops, cabinets and backsplash, there are plenty of opportunities to make your kitchen your own.
2. Guest Bathroom
Next is the bathroom, which 25 percent of survey respondents said they remodeled in the past year. It's important to note that this is the guest bathroom, as people want to make a good impression on visitors to the home. Since these bathrooms are usually smaller, they're not as expensive to remodel as a larger master bathroom, but can make a big impression. You can change up the countertop, cabinet, toilet, wall decor, tub, tile, mirror, lighting and more. Just make sure you store anything currently in the bathroom in a portable storage container so it's out of the way.
3. Living Room
The third-most popular room to remodel is the living room or family room. This is typically where the family spends the most time, so remodels are often designed with comfort in mind. Opening up the floor plan and adding features for entertaining are two of the most common renovations you'll see with living rooms. (Portable storage containers are also great for storing furniture.)
4. Master Bedroom
Last (on this list at least) is the master bedroom. This is one of the first rooms visitors want to see, after the kitchen, bathrooms and living room. Make the space a sanctuary and somewhere you can relax. Add a lounge or other piece of furniture and accent the room with wall decor that suits your personality. Adding a walk-in closet is another popular choice.
If you're remodeling your home soon, be sure to rent a SAM (Store & Move) container to keep clutter and items out of the way. Contact us for a no-obligation quote today.