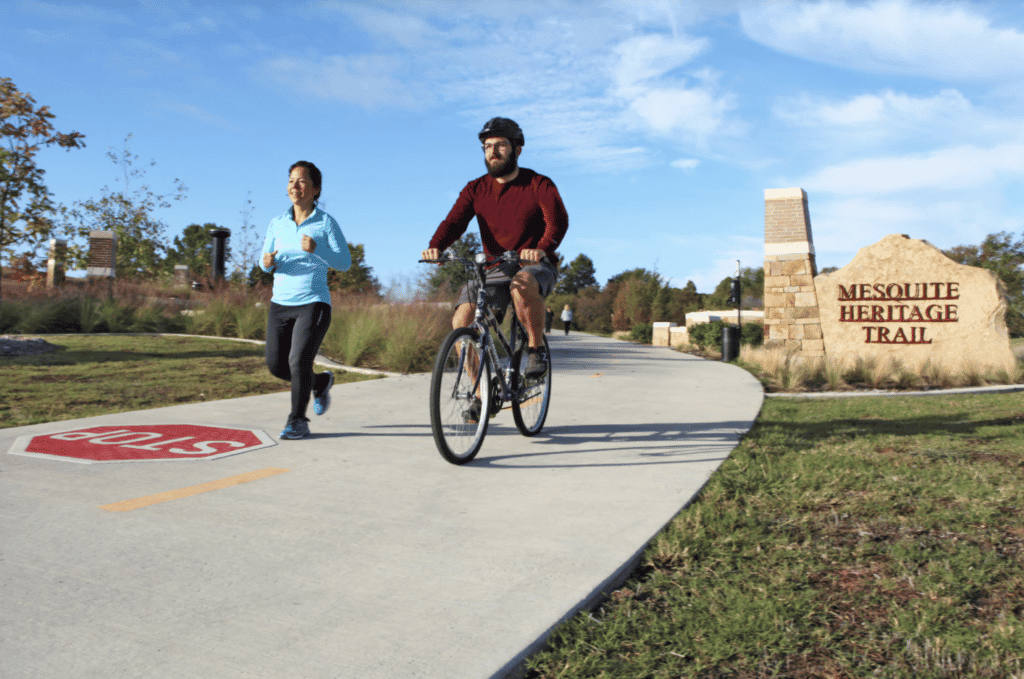 Mesquite is one of several fast-growing suburbs in the Dallas-Fort Worth Metroplex. As such, there are a large number of residents arriving and leaving yearly. With so many people changing locations, storage solutions are in high demand in this North Texas city.
If you're looking for portable storage in Mesquite, you might think POD containers are your only option. In reality, you have several choices available. Let's discuss how SAM (Store & Move) containers can fit your needs better than bigger brands like PODS®.
Storage Options in Mesquite
There are three main categories of storage options at your disposal in Mesquite, Texas. Your first option is to simply store your items in your Mesquite home until you're out of room. But this can lead to disorganization and clutter in a hurry. Another option is storing your belongings in a secure storage facility, but they can be inconvenient when it comes to loading/unloading. A Mesquite portable storage container, on the other hand, is an option that is convenient and affordable. We only recommend SAM containers or a full-service storage program provided by IMS Relocation.
What Makes SAM Different
How do SAM (Store and Move) containers compare to our competitors in the Mesquite area? Most major storage container companies in Mesquite, TX, deliver to any residential location and have an online space calculator, so we have that in common, but there are several differences as well that help set us apart from our competitors. Let's take a look at a few ways SAM is different:
Smooth walls: SAM containers feature smooth interior walls in all containers for easy loading. This prevents dings and other damage to belongings caused by rough or scratchy walls that can rub or otherwise harm your belongings.
Translucent roofs: To allow for natural lighting and easier visibility while loading or unloading, SAM containers feature a translucent roof.
Tie-down rings: Our containers also have tie-down rings for easily securing items. You can use rope and other devices to give you peace of mind your belongings are securely stored for transport..
Locally owned: Many of the storage container companies that service Mesquite are nationally owned and operated, but SAM (Store & Move) is a locally owned company. When you partner with us, you can trust you'll receive exceptional customer service and you'll be supporting the local Dallas-Fort Worth community.
If you're looking for Mesquite POD storage or another comparable option, contact SAM (Store & Move) for a no-obligation quote today.