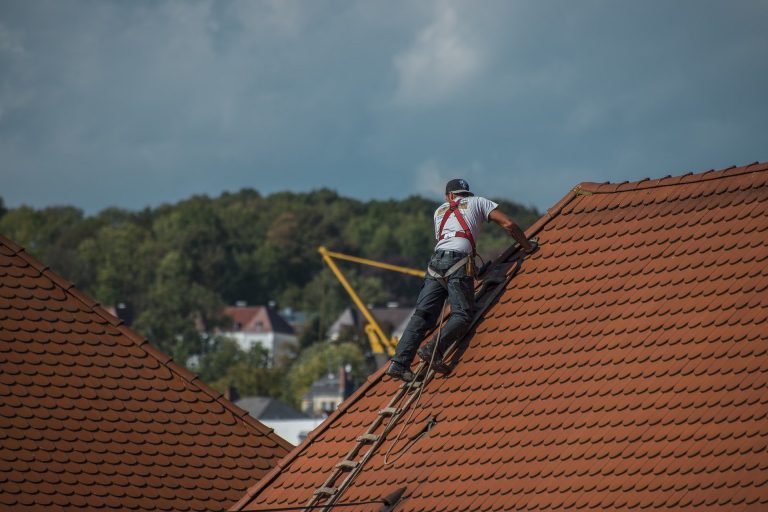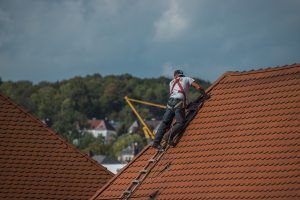 If there's one common complaint among on-site service professionals, it's that you have to lug around your items from one location to the next. Or, if you don't take your items with you, a trip back to your office (or a nearby home improvement store) is in order. Either way, having to leave your job site wastes valuable time and money.
Portable storage containers are a great solution for this common problem, as they provide a convenient way to store your equipment and materials on the jobsite. In this first part of a three-part series, let's take a look at how jobsite storage containers benefit roofers specifically.
Benefits of Jobsite Storage for Roofers
Portable storage containers are especially ideal for roofers, as their jobs are often dependent on the weather and can be interrupted by rain. Tarps only provide so much protection (and very limited security), while vans have limited space. Jobsite containers, on the other hand, offer greater capacity and security. Here are some of their other benefits:
You'll be able to start on the roof right away and work on site all day; no trips for supplies or equipment!

There is ample storage space for your roofing items; you'll likely only need one or two portable storage containers (

click here to calculate how much space you'll need

)

Your valuable roofing tools and equipment are kept safe and secure; they can also be locked up overnight.

The storage container company provides quick, easy, and reliable transportation for the container to the next roof you'll be working on.

Your items can be left on site and ready to go in case of bad weather (like rain) creating an unsafe working condition on the roof.
Types of Roofing Items That Can Be Stored
Imagine being able to keep all the items you need close by in a storage container instead of having to drive (and waste time) to find them. Here are some of the types of roofing items that can be stored in portable storage containers:
Shingles

Chalk, gravel and asphalt

Hammers, tackers and snips

Caulking materials

Nails and nail guns

Brooms, rakes and ladders

Safety harnesses

Adhesives, sealants and cement

Felt and plywood

Jacks, cutters, tanks, generators, carts and kettles

Hoses and lighting

Tarps/plastic sheeting
How to Find the Best Storage Solution for Roofers
SAM (Store and Move) containers are a great way to store your roofing equipment and materials on the jobsite. Whether you are replacing or repairing a roof, our containers will make your job easier and allow you to spend more time actually doing work. We can even store your valuable roofing tools and equipment between jobs. Simply give us a call once you've finished working on a roof and we'll store your equipment/materials or deliver it to your next worksite.
If you're interested in jobsite storage for your roofing business, give us a call at 972-438-2726!