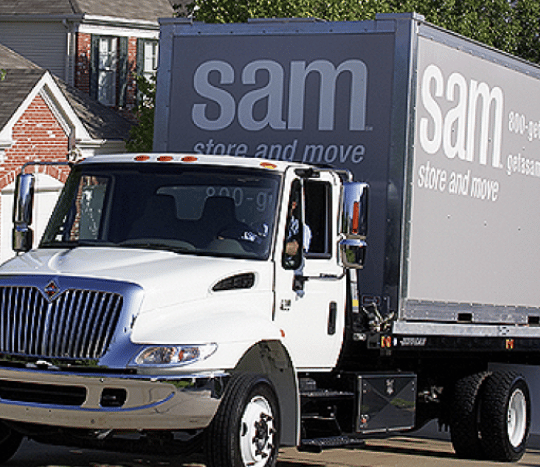 Plano is one of the most sought-after suburbs in the Dallas-Fort Worth Metroplex for a reason. Residents have come to expect the best, whether it's a home, restaurant, shopping center or park. Even professional services need to be the cream of the crop in Plano.
Take moving and storage, for instance. From sturdy construction to portability and other features, there are certain must-haves when it comes to Plano outdoor storage containers. Let's cover four of them.
1. Sturdy Construction
Plano outdoor storage containers made from inferior materials are prone to damage from rough weather and potential thieves, which puts your belongings at risk. You want storage containers made from the most durable and reliable materials available. At SAM (Store & Move), for example, our containers are reinforced with galvanized steel framing, which is known for its strength and resistance to rusting. Add in solid walls and room for two locks and you have a Plano outdoor storage container that will give you peace of mind.
2. Portability
You want to ensure the outdoor storage container company serves your area and can deliver the container to the location of your choice as well. Outdoor storage containers are popular because of their portability and ease of relocation. Make sure the Plano outdoor storage containers you're considering can be placed outside your home or apartment and that they can be delivered to your new location (or a storage facility). Any location within the city limits of Plano is fair game.
3. Convenient Features
There are certain storage container features to keep in mind. For example, will the walls of the container ding or scratch your items, or are they smooth? What about tie-down rings for securing items during transport? Does the roof have some transparency to allow light in as you load or unload the container? What about the doors? Are they easy to roll up and lockable? These are all questions to consider as you review the features of the Plano outdoor storage containers you choose.
4. Easy Process
Finally, the process for reserving your Plano outdoor storage container should be seamless. The container company should handle all the logistics involved with delivery and pickup, and you should be able to keep the container onsite for as long as you need it. If the container company has a storage facility like SAM (Store & Move), that makes things even easier and flexible.
If you're looking for Plano outdoor storage containers, give us a call at 972-GET-A-SAM for a no-obligation quote today.