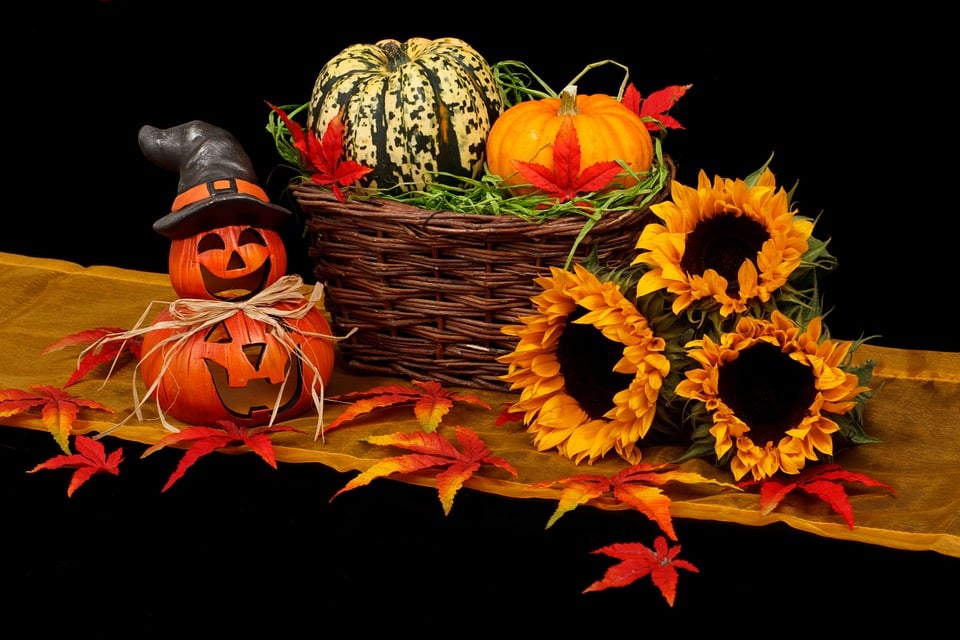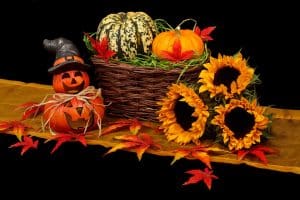 We're not sure which is scarier: all the costumes you see on Halloween night or the cleanup afterwards. (Not just candy wrappers, either.) Have you thought about where you're going to store that gigantic ghost statue? What about those 24 fake headstones? And all that spiderweb? 
Here are a few solutions for you to consider when it comes to storing Halloween decorations and costumes.
In the Attic
This is where many people store their holiday decor and seasonal items. This might not be the best idea for these particular items, however, as the temperature in the attic can fluctuate greatly. That means you shouldn't store costume makeup or anything sensitive to heat or cold. 
Speaking of temperature, it's a wise idea to store your Halloween decorations and costumes in plastic containers instead of cardboard boxes. These items are going to be in storage for a long time and storing in plastic will keep out pests like insects better than a cardboard box would. Better yet, choose an orange color for the container so you'll be able to easily identify it as "the Halloween box."
In A Closet, Storage Area or Shed
If your home doesn't have an attic, that might not be an option. In this case, many people choose a closet, storage area under the stairs or an outside shed. Temperature control is easier for this route (for the closet or storage area inside the home, at least), so protecting your decorations and costumes will be easier as well.
Space inside the home is limited. So any Halloween decor you store in a closet, storage area or shed means less space for other household essentials or decorations. If you do store Halloween decorations in a room inside the home, make sure to clean it beforehand—especially if the decor was outside in the yard/dirt for an extended period of time.
Storage Container
Want to keep holiday decor like Halloween costumes outside of your home completely? A storage container may be the best option for you. Not only does this give you some much-needed space, it's convenient as well. With a portable storage container, you can call the company to have it delivered, load it up at your convenience and then call them to pick it up once you're done. 
Not sure how much space you'll need? There are storage calculators where you can easily determine how much holiday decor they'll hold. Storage containers these days can hold a lot more than you might think, so consider one before throwing away decorations or costumes you'll need again next year.
If you're in need of a storage solution for Halloween decorations (or general household or business items), contact the team at 972-GET-A-SAM today.